March 10, 2011
Blue on Tour: Ocean Film Festival and Book Presentation of "Wild Sea"
Ocean Film Festival presented by WiLDCOAST, La Fortaleza Lounge and Guardianes del Mar.
Book presentation of "WiLD SEA: ECO WARS AND SURF STORIES FROM THE COAST OF THE CALIFORNIAS" by Serge Dedina, co-founder of WiLDCOAST/COSTASALVAjE.
Where: La Fortaleza Lounge, Acapulco's Zocalo, in front of the Cathedral.
When: Tuesday, March 15th, 2011 at 2:00 PM
Additional Mexico tour dates:
MARCH 16: Zihuatenejo, TBD
MARCH 17: Saladita, Lourdes Bungalows @ 7pm

MARCH 19: Troncones, Roberto's Bistro, @ 7pm
For more information on the festival and book tour please visit wwww.sergededina.com/book-tour or check out our calendar on our website for more details.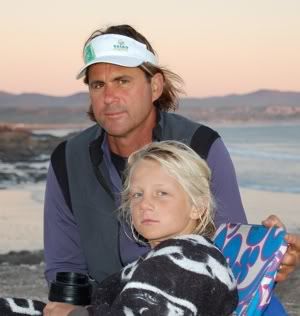 At the event, Serge Dedina Executive Director of WiLDCOAST, will speak about his battles to prevent the replacement of our natural coastline with marinas, toll roads, mansions, piers and parking lots. Dedina has dedicated his life to protecting the coastal wildlands of the Californias.
Among his many notable contributions, he has successfully worked with fishing communities and grass-roots organization on both sides of the U.S.-Mexico border to preserve more than 1.8 million acres of coastal and marine habitats; reached more than 300 million people in the "Don't Eat Sea Turtle Campaign" and helped stop plans to build mega-resorts in some of the most isolated coastal regions in Northwest Mexico. Dedina is an award-winning conservationist who grew up in Imperial Beach, California. He remembers when surfing in Baja California meant "uncrowded waves, clean water, and a no-worries escape."
"Serge Dedina writes with both passion and clarity about a subject he knows like the back of his hand. For anyone with an interest in the issues that define life on the U.S./Mexican border, Serge's book is indispensable. For anyone with an interest in Southern California Surf lore, with its attendant iron men and holy goofs, Serge's book is a pleasure to read." -Kem Nunn, author of Tijuana Straits