May 09, 2011
WiLDCOAST Explores the Tijuana River Watershed Headwaters
by Paloma Aguirre
On Friday May 6th WiLDCOAST and photojournalist Shannon Switzer visited the headwaters of the Tijuana River Watershed. Shannon is the recipient of a National Geographic grant to document San Diego county watersheds.
The Tijuana River Watershed is geographically shared by both the U.S. and Mexico, with one third located in the U.S. and two thirds in Mexico.
One of the main tributaries of the Tijuana River is Kitchen Creek, which drains into Lake Morena, which in turn drains into Lake Barret. Lake Barret in turn drains across the border and into the Tijuana River whenever water is not captured and conveyed to Otay Lake reservoir.
We arrived very early at Kitchen Creek trail to try and capture the morning light. It was unexpectedly very cold.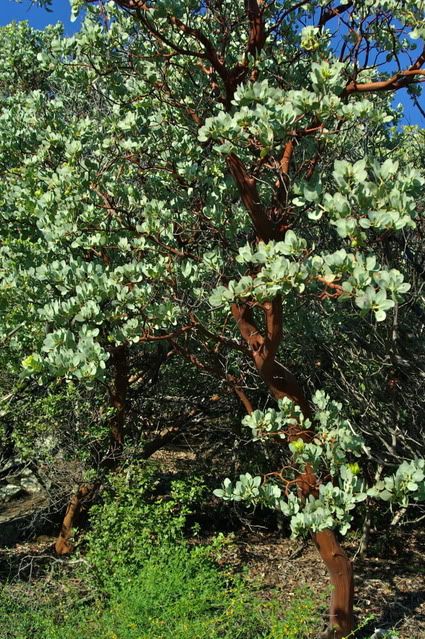 This bush is called manzanita. If uncut it may take the stature of a small tree. In this case almost 8 feet tall!
Photographer extraordinaire Shannon Switzer
These flowers are known as Monkey Flower and had an amazing orange creamsicle color.
This plant is a type of yucca known as Chaparral Yucca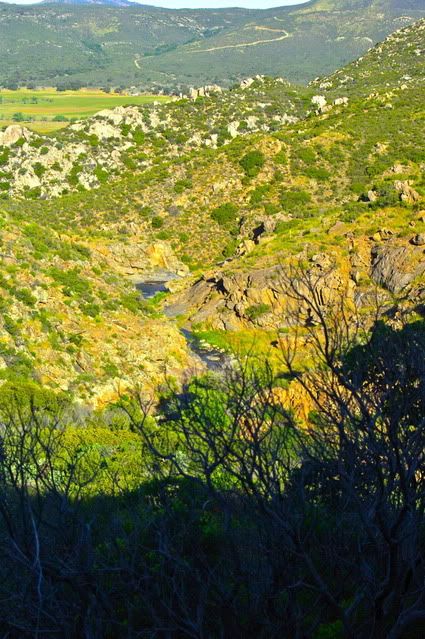 Its amazing to think this little creek turns into the Tijuana River.
On our way up the trail we encountered this centipide which was being eaten alive by black ants. Just a friendly reminder that we really were out in the country.
The first pool of water at the very top of the trail.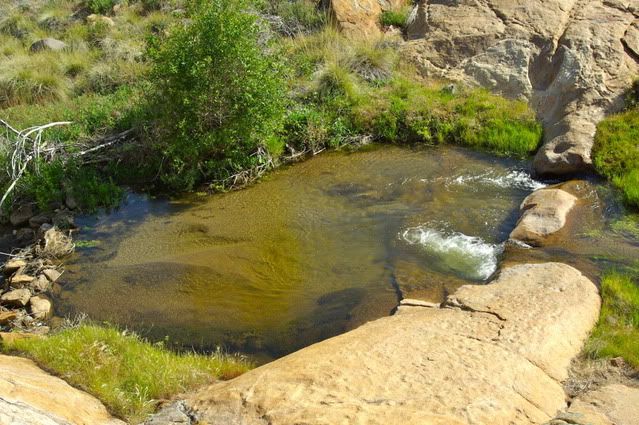 Shannon at work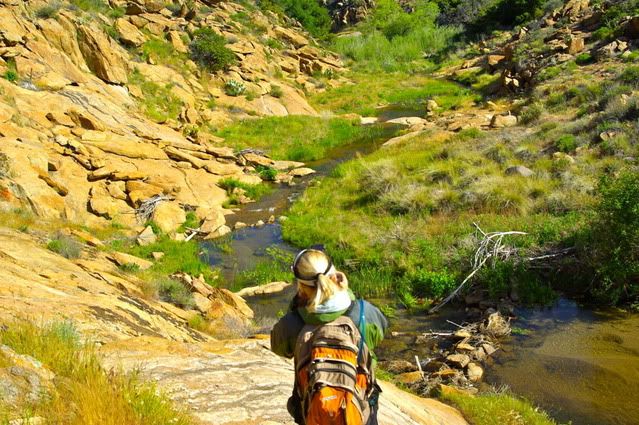 Non-native grass
Once we made it all the way up the trail we ran into a man coming out the grass that runs along the creek. He said he had just seen three snakes and that if we were to walk along the creek we should be careful. A couple of us opted to walk back on the trail while Shannon and Chris decided to walk back along the creek bed.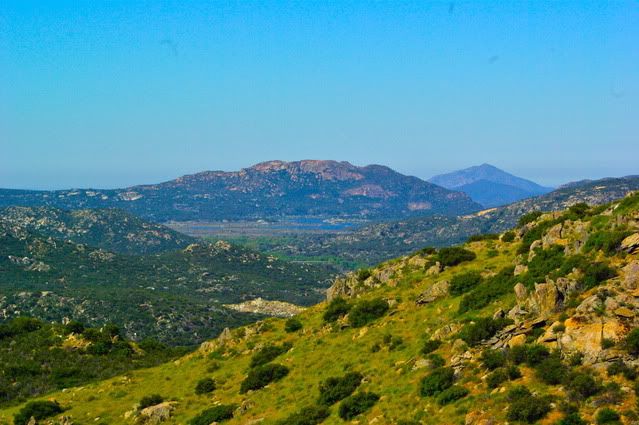 Because of our decision to walk back along the trail I was lucky enough to get this picture of Lake Morena in the far back. I had not noticed it since we had our backs turned to it while hiking up.