June 30, 2011
Fighting to Save Mexico's Pristine Coast
Saving Cabo Pulmo
Since its inception in 2000, WLDCOAST has been fighting the mega-development model of Mexico's National Fund for Tourism or FONATUR. In 2005, the Mexican federal agency proposed the Escalera Náutica (Nautical Ladder) project that consisted of 27 development points throughout the Baja Peninsula (including marinas, hotels, and commercial space). Thankfully WiLDCOAST organized a campaign to halt the project and it was cancelled in 2007.
"The massive tourism projects created by FONATUR are obsolete and defunct, and instead of attracting quality tourism, they end up repelling it. These epicenters of massive tourism create a slew of social and environmental ills such as beach erosion, trash, ocean pollution, and unsustainable water demands. In the end they destroy the beauty of the place that attracted tourists in the first place," says Serge Dedina, Executive Director of WiLDCOAST.
Now unfortunately, three more pristine coastal areas in Mexico face obliteration due to plans by FONATUR: Barra de Potosi, in Guerrero; Marismas Nacionales, in Sinaloa; and Cabo Pulmo, in Baja California Sur.
WiLDCOAST is on the front lines of helping to conserve the biological wonderlands that FONATUR plans to destroy.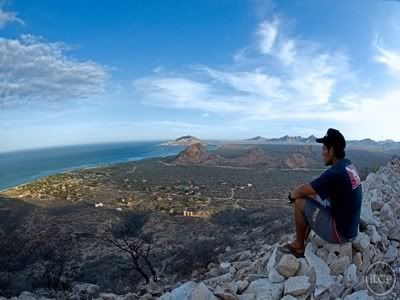 In Marismas Nacionales - the largest system of coastal lagoons and wetlands in the Mexican Pacific - FONATUR is planning to build a tourist development double the size of Cancun, with an initial investment of close to $7 billion dollars.
The tiny villages of Barra de Potosi and Cabo Pulmo are currently ecological paradises. The first is located on the Pacific coast of Mexico, it sits at the mouth of one of the largest mangrove estuaries on the Costa Grande, Guerrero. FONATUR plans to build an immense cruise ship pier at the mouth of this estuary – a pier almost 2,000 feet long (more than 6 football fields) – with more plans for the development of passenger facilities.
The Cabo Pulmo National Marine Park that protects the Cabo Pulmo coral reef, the northernmost coral reef in North America, is a global success story. Due to the banning of commercial and sport fishing there more than a decade ago, today Cabo Pulmo boasts the highest concentration of marine life in the entire Sea of Cortes. The local community here has successfully developed a low-impact and environmentally sustainable ecotourism-focused economy.
Unfortunately, a Spanish real estate company Hansa Urbana plans to build Cabo Cortes, just north of Cabo Pulmo The Spanish company plans 27,000 rooms (18 hotels), two million square feet of commercial space, two golf courses, a private jet port, a desalination and water treatment plant, and a marina for 490 boats. The new city, that will rival both Cabo San Lucas and San Jose de los Cabos in size, will be built in an area with no water.
Fay Crevoshay, Communications Director of WiLDCOAST, recently traveled to Spain, to learn first hand about Hansa Urbana's projects and investors, and to form an international coalition to fight the Cabo Cortes project.
"We found out that both, Hansa Urbana and the Caja de Ahorro del Mediterraneo (CAM), owner of 30 per cent of Hansa are technically broke. And that Hansa has a long history of building failed projects that destroy beautiful coastal areas," said Fay.
"Have we not learned anything from these past mistakes?" said Serge. "FONATUR should be marketing Mexico to eco-tourists, adventure travelers, and surfers, visitors who represent a lucrative, fast growing, million-dollar tourism market. FONATUR could easily attract these markets to Baja California Sur by building an 'Ecological Ladder' comprised of eco-lodges and adventure tours that help to conserve pristine coastal ecosystems and help provide sustainable employment for fishermen and their families."
Please help WiLDCOAST preserve the coastal treasures of Mexico. Donate today and help keep our coastlines clean and pristine.