WILDCOAST conserves coastal and marine ecosystems and wildlife.
Celebrating 10 Years
2000-2010
Just a decade ago Serge Dedina, co-founder of WILDCOAST, set out to protect some of the most beautiful and biologically significant coastal areas in the Californias and Latin America. Today, the groundbreaking conservation projects and innovative campaigns have been reported on by The Wall Street Journal, The New York Times, Los Angeles Times, BBC, National Public Radio, Reforma, Televisa, CBS News, Associated Press and National Geographic. For more history and significant achievements click here.
For 2014
Thanks to your support and the amazing conservation vision of our partners we continue to:
We are inspiring people into action to defend the coast and ocean and wildlife that is endangered or threatened with extinction.
WILDCOAST protected during 2013, 350 miles of Baja California coastline, 1,125 acres of coral reefs in Mexico. We help mange 17,500 acres of Marine protected areas in San Diego county, and we help conserve and restore 15,128 acres at the US- Mexico border .
We have conserved 440,000+ acres of habitat and 160+ miles of shoreline around Laguna San Ignacio through an innovative partnership with Mexico's National Commission for Protected Natural Areas.
To date, WILDCOAST has conserved more than three million acres of coastal wildlands and wildlife habitat
We have expanded our reach by building WILDCOAST Chapters throughout Baja California so we can continue to work with local communities to clean up, restore, and conserve the amazing coastal and marine resources.
In 2014, working in partnership with local communities and the Mexican government we will protect islands, reefs, and mangrove ecosystems as well as involve local fishing families in conservation endeavors that provide a sustainable lifeways for people whose lives are intertwined with coral reefs and mangroves treasures.

Destruction is forever, but conservation is never ending. So it is vital that we keep these awasome natural places and the animals that inhabit them wild.
WILDCOAST has an incredibly passionate and smart staff, board, and group of conservation champions who make our work possible.
The WILDCOAST team would like to thank everyone for their continued interest and support. We depend on volunteers, interns, donors, and the community at large to support our conservation efforts. In this troubled economy, every dollar counts, especially now that we are on the verge of passing climate legislation. Please help us continue our important work. Contribute now.
What's Next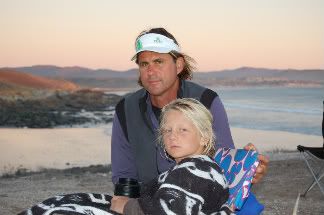 WILDCOAST has demonstrated its relevance more than ever by being strategic, smart, passionate and relentless about our need to conserve coastal and marine ecosystems and wildlife. We cannot do this important work to preserve our coastal heritage without your help. We depend on donors, volunteers, interns and the community at large to support our conservation efforts. Please help ensure the ocean and its amazing wildlife will still be there for generations to come. Stay connected by subscribing to our email newsletter, check out our online communities and please donate.
Serge Dedina, Executive Director